The Innova eVIA Awards have recognized the spin-off Newmanbrain from the Scientific Park of the Miguel Hernández University (UMH) of Elche in the "Social-Health Care" category. This company is specialized in the development of software and hardware for biomedical use, mainly in the areas of neuroscience and biomedicine. The Innova eVIA Awards, which on this occasion have celebrated their fifth edition, seek to recognize projects that offer innovative solutions, based on the use of ICT and with applications in the field of health or healthcare.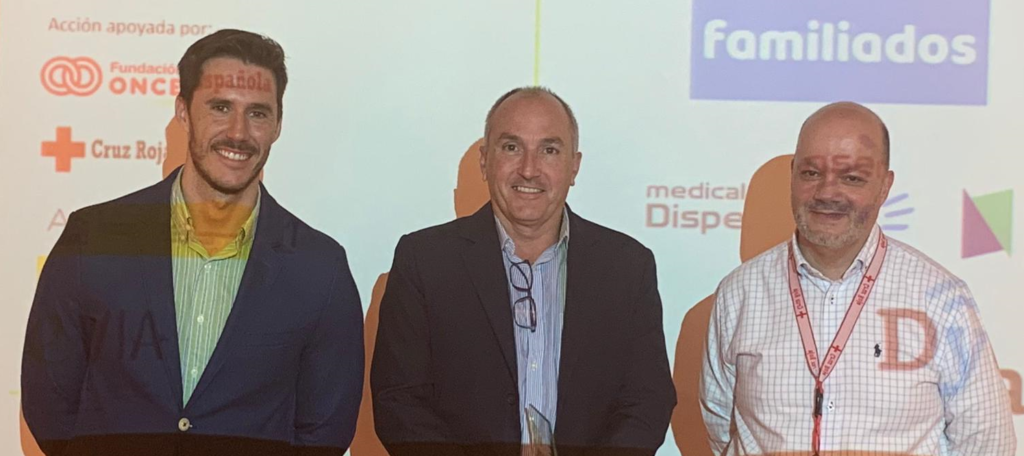 As the executive director of Newmanbrain, Pablo Belmonte, has pointed out, this recognition is a great boost to publicize the work of the company. "This award represents the consolidation of our dream, which began several years ago with a lot of effort and enthusiasm. It will allow us to give visibility to our project and make academic knowledge tangible, an objective that we would not have been able to achieve if it were not for the support received from the Research Group of the Department of Physiology of the UMH, from the University itself, as well as like our family," he said.
The spin-off of the UMH Science Park has developed an innovative device for the analysis of brain activity: a portable system that uses near-infrared technology (fNIR) to measure and record brain functions. This device is an aid to relate the response to certain stimuli (affective, cognitive, etc.) with the changes in cerebral blood flow that occurs during mental activity.
Newmanbrain is promoted by the former director of the Institute of Neurosciences, a joint center between the UMH and the Higher Council for Scientific Research (CSIC) and professor emeritus of the UMH Carlos Belmonte and by the director of the Department of Physiology of the UMH, Joaquín Ibáñez; as well as Pablo Belmonte and Alejandro Méndez.
Source: https://comunicacion.umh.es/2019/04/17/la-spin-off-newmanbrain-del-parque-cientifico-ganadora-en-el-certamen-innova-evia-por-su-tecnologia-para-uso-biomedico/