We are thrilled to announce that our latest fNIRs device, THEIA™, has been awarded an iF Design Award 2023. This award recognizes outstanding achievement in product design and is widely regarded as one of the most prestigious design awards in the world.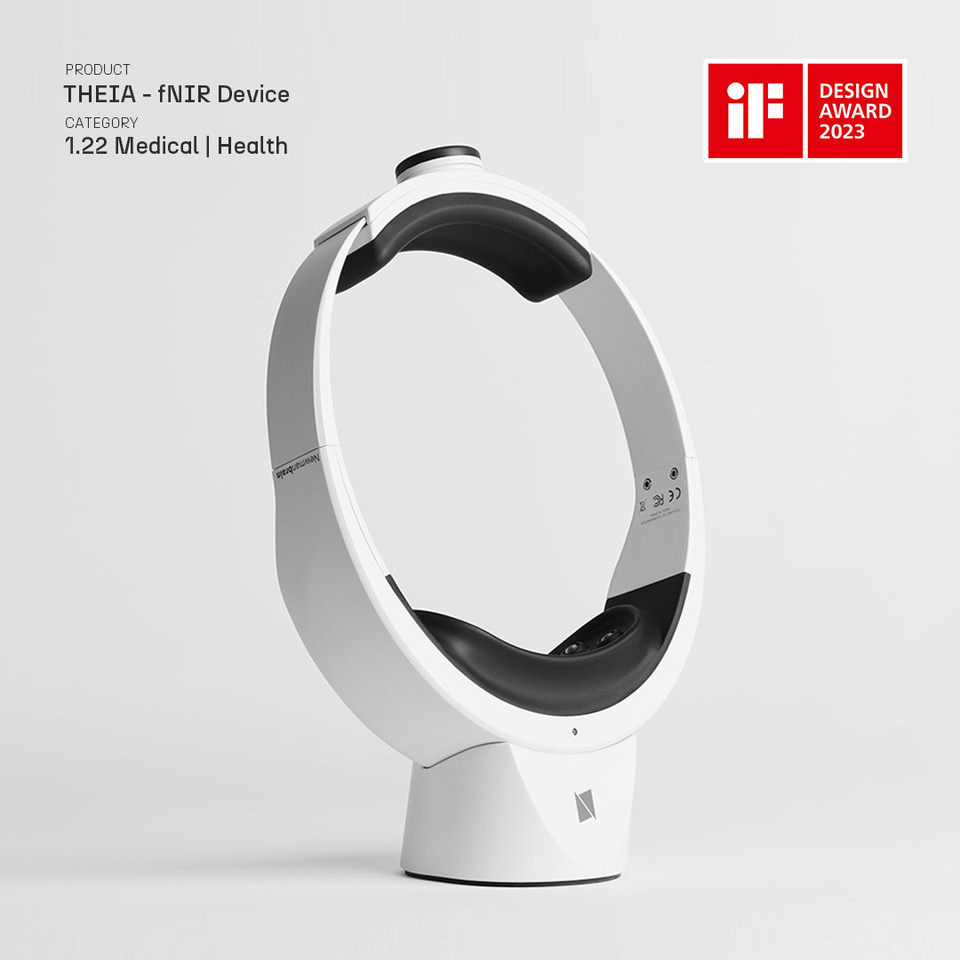 At Newmanbrain, we are committed to developing innovative fNIRs portable devices that meet the needs of our customers. Our partnership with Idea Design Agency has been instrumental in the design of THEIA™. We are proud to see that their hard work and dedication has been recognized with this award.
THEIA™'s innovative, modern, and unique design, coupled with its cutting-edge technology, sets it apart from other fNIRs devices on the market. The design not only enhances the looks of the device, but also optimizes patient comfort and physicians' ease of use. The design is also durable and robust, enabling the device to withstand the rigors of daily use in demanding environments.
The iF Design Award recognizes the importance of design in the world of products and services. At Newmanbrain, we are proud to be at the forefront of this movement. We believe that innovative and aesthetically appealing designs not only improve the user experience but also enhance the functionality and effectiveness of our products.
THEIA™'s iF Design Award is a testament to our commitment to delivering products that are both visually and functionally exceptional. It is a sign of our dedication to meeting the needs of our customers and pushing the boundaries of what is possible in the world of fNIRs portable devices.
We are excited to continue this journey of innovation and excellence. We thank the judges of the iF Design Award for recognizing our efforts with this prestigious award.
Sources: